Contact/Personal Information
* Email:
S_Blanke@yahoo.com
* Real Full Name:SamUel Blanke
* Date of Birth (Format - /Month/Day/Year): Sept. 10. '94
* Location: OHIO
* Tell us a bit about your life(work, family, etc): Families...ok, go to school, play xbox, play sports
Confirmation
* Do you have a headset (required)?: Yes
If no will you be getting one in the next week or so?....
* Have you read our Code Of Conduct?:YES
Is there any part of the Code that you do not understand or agee with? No
* Will you be able to abide by the Code?: Of Course
Gaming
* Tell us the frequency of your gaming (how many hours per week):15-21 hr per wk
* What kind of attitude do you think you have in-game?: I MUST Win!!! im "usually nice". I take Xbox VERY Seriously
Clan
* Why are you interested in the Venom Massacre Clan?: IM Looking for a skilled, nice, active clan that I can be loyal to.
* Why would the Venom Massacre Clan be interested in you?: Because im very good at Black Ops, Im a serious gamer but also a fun gamer at the same time. Xbox is AWeSoMe
* How dedicated of a member do you plan to be?:I Will post on the forums frequently, join Live clan parties, and I am on almost everyday
* Do you plan on taking part in our events (gamenight, tournaments, practice, etc....)?:yes, of course
* Will you be able to be active in the forums on a weekly basis? Yes
Wrapping Things Up
* Do you plan on Donating to Venom Massacre at any point?: Maybe, It depends if this clan is great...yes but if it sucks.....no
* Have you been recommended by another clan member?:sorta
If so who?:xVMx Suddenk1ll
* Any other info you want to give us:nope

Guest

Guest





Haha nice welcome you are over 15 so you will have a week trial add xVMx suddenk1ll
xVMx disiple xVMx b3astlyangl


Guest

Guest






Guest

Guest





i got a friend request form you i was scared
Colonel (COL)




Gamertag : VnM jboy

Posts

: 245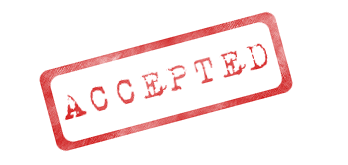 change your clan tag to xVMx and never take it off
also put this in your bio
www.venommassacre.com
Venom Massacre-Sponsored by
www.PROMODZ.com

_______________________________


Commander (Leader-Founder of Venom Massacre)




Gamertag : VnM Disciple

Posts

: 390




xVMx jboy wrote:i got a friend request form you i was scared
it was nothing personal i just didnt know your were joining the clan
Colonel (COL)




Gamertag : VnM jboy

Posts

: 245




---
Permissions in this forum:
You
cannot
reply to topics in this forum