Grimmobreaper's Membership
1.) What is your Full Name?
dylan whiticker
2.) Age?
12
3.) Gender
male
4.) Location?
gallatin,tn
5.) How did you hear about us? If a recruiter talked to you who is your recruiter?
xvmx shorty
6.) Do you have a headset? (required)
Yes
7.) How many hours are you online per week?
18
8.) Will you be able to be active in the forums on a daily basis?
Yes
9.) Will you try to attend Clan Events, Practices, and Meetings?
Yes

Guest

Guest





Usually if you are under 15, we give you a 1 month trial, right now i would recommend that you head over to the introductions and introduce yourself to the clan. You will be able to rank up while you are in your probation period by being active in the forums. What I mean by being active is by visiting the website quite often and posting and replying to posts. It is good for you and good for the clan if we get to know you first before we make any final decisions. At the end of your probabtion we will take a vote on your membership. Your probation will end on Feb. 13th 2011.
you seem cool. My guess is im gonna try to convince people to let you in the clan


Guest

Guest





I liked how you used call outs yesterday, you are very good team player, you seem like a very mature kid regardless of your age, sometimes I wish alot of other kids were that mature. You have my vote bro....

_______________________________


Grimmobreaper's probation is up now its time to vote is he in the clan or out?

_______________________________



Guest

Guest





I heard that you and shorty were talking smack in the game the other day. Some guys were taking shit about our clan, saying that we suck and challenged you guys to a battle. First of all when people talk smack to us we ignore them, that just goes to show them that we are better than them, we do not have to prove that on the battlefield. We do that by being better people in a sportsmanlike manner.

_______________________________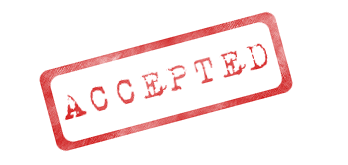 Change your clantag to xVMx and never remove it again unless your are told otherwise by a commander. If you fail to follow the Code of Conduct you will receive one warning and 2nd offense you will be removed from the clan.

_______________________________


YESSSSSSSSSSSSSSSSSSSSSSSSSSSSSSSSSSSSSSSSSSSSSSSSSSSSSSSSSSSSSSSSSSSSSSSSSSSSSSSSSSSSSSSSSSSSSSSSSSSSSSSSSSSSSSSSSSSSSSSSSSSSSSSSSSSSSSSSSSSSSSSSSSSSSSSSSSSSSSSSSSSSSSSSSSSSSSSSSSSSSSSSSSSSSSSSSSSSSSSSSSSSSSSSSSSSSSSSSSSSSSSSSSSSSSSSSSSSSSSSSSSSSSS GRIM :DDDDDDDDDDDDDDDDDDDDDDDDDDDDDDDDDDDDDDDDDDDDDDDDDDDDDDDDDDDDDDDDDDDDDDDDDDDDDDDDDDDDDDDDDDDDDDDDDDDDDDDDDDDDDDDDDDDDDDDDDDDDDDDDDDDDDDDDDDDDDDDDDDDDDDDDDDDDDDDDDDDDDDDDDDDDDDDDDDDDDDDDDDDDDDDDDDDDDDDDDDDDDDDDDDDDDDDDDDDDDDDDDDDDDDDDDDD welcome to the claN!

Guest

Guest





yyyyyyyyyyyyyyyyyyyyyyyyyeeeeeeeeeeesssssssssssssssssss!!!!!!!!!!!!!!!!!
Private (PVT)




Gamertag : xVMx Shorty

Posts

: 7





Guest

Guest





---
Permissions in this forum:
You
cannot
reply to topics in this forum